Echoview 12.1 available now!
Echoview Software is committed to improving users' hydroacoustic data processing capabilities by providing best practice, easy-to-use software. Echoview 12.1 is a free upgrade for anyone with licensed access to Echoview 12. It brings stability and performance enhancements, as well as a neat selection of user-requested features as detailed below:
Support for new hardware – Furuno FSV-30R*.fsv and FSV-25*.nc data file formats and Teledyne BlueView*.son files recorded with ProViewer versions 4.5 and 4.6
Operating systems – now Microsoft Windows 11 compatible
Calibration improvements – flexibility with settings and dialogues
MATLAB exports – even more data types can be exported
Workplaces extended – now applicable to templates
Data information – more feedback in the Details panel
New shortcuts – new key combinations and more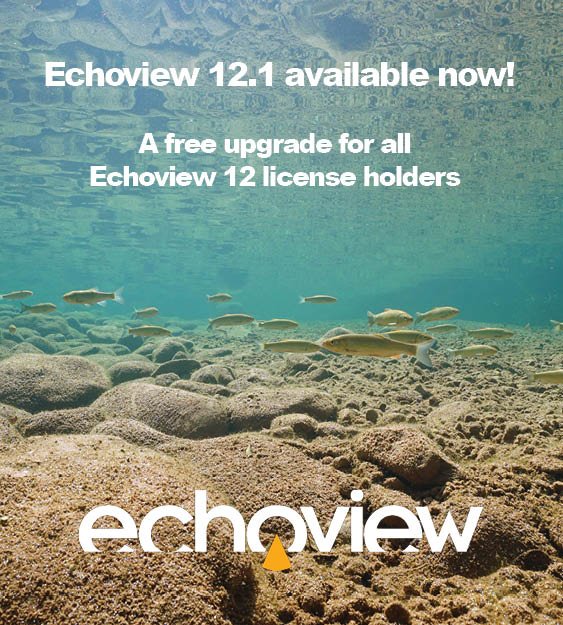 Echoview 12.1 can be downloaded from Echoview's website or, if you have a previous version of Echoview already installed, the new version can be accessed by starting Echoview, going to the Help menu, and then clicking Check For Updates.
As always, this latest version (Echoview 12.1) is available to all license holders with an up-to-date Maintenance and Technical Support (MATS) subscription.
For more information you may contact the Official Distributor and Support Center for Greece and Cyprus:
Aegean Electronics SA
4 Zosimadon Str, Piraeus 185 31, Greece
Tel: +30 210 4123000