Echoview 12 released, delivering an abundance for all!
The team at Echoview Software is committed to adding valuable new functionality and supporting the latest technologies in Echoview, and we are proud of our latest version.
Read on to discover how the newest upgrades to the benchmark software for hydroacoustic data analysis will empower you to streamline your workflow and extract the best results from your data.
Release highlights:
More features in the Calibration Assistant, including wideband calibration and a built-in sphere calculator.
Responsiveness and performance improvements: use Echoview while calculations are in progress, cancel exports, and calculate faster.
Better results from the multibeam school detection algorithm when pings intersect.
Mouse pointer duplication across visible echogram, graph, and cruise track windows, making it easy to inspect and cross-reference your data.
Time-variable synchronization of ship acoustics and towed cameras, allowing comparison of echosounder and camera data from the same volume of water.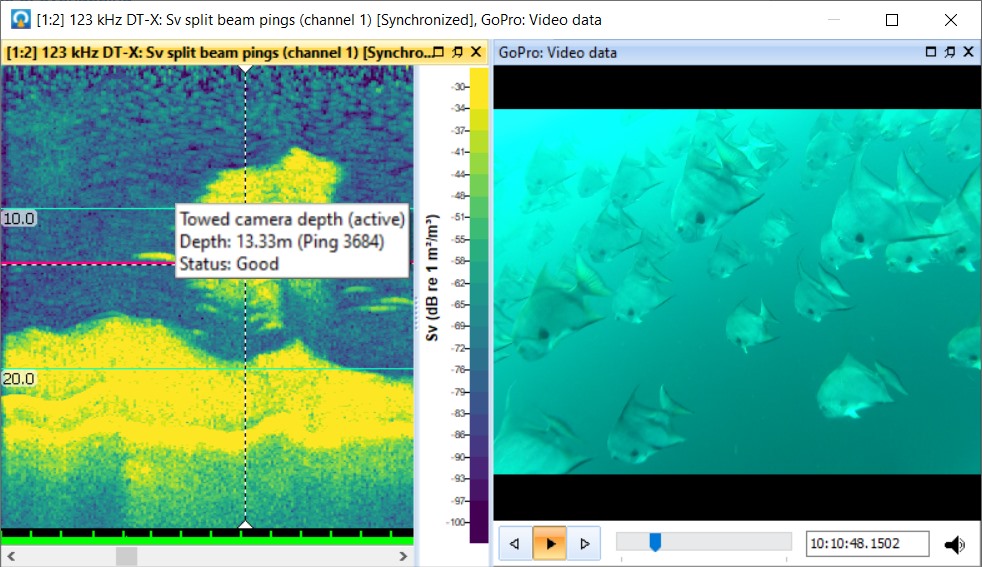 A multitude of improvements to the synchronization of data
Options to fix limits and customize labels in graphs
Support for more hardware. Now compatible with:

Nortek Signature narrowband echosounder data
Furuno FCV-38 fish finder data in SONAR-netCDF4 format
Simrad EC150-3C transducer data
Simrad ME70 data recorded by software version 1.4.0
Comment tuples in BioSonics dt4 files

Licensing changes, including some module renaming, and providing the features of the now removed Media module to all users
Echoview 12 can be downloaded from Echoview's website or, if you have a previous version of Echoview already installed, the new version can be accessed by starting Echoview, going to the Help menu and then clicking Check For Updates.
As always, this latest version (Echoview 12) is available to all license holders with an up-to-date Maintenance and Technical Support (MATS) subscription.
Furthermore, a live webinar demonstrating the new features in Echoview 12 will be announced soon.
For more information you may contact the Official Distributor and Support Center for Greece and Cyprus:
Aegean Electronics SA
4 Zosimadon Str, Piraeus 185 31, Greece
Tel: +30 210 4123000