Echoview 13; sneak peek!
Echoview is committed to providing compatibility with an unrivaled range of active echosounders and sonars. The close and ongoing collaborations with hardware manufacturers and the broader hydroacoustic research community result in Echoview 13 supporting additional hardware and updates to existing file formats.
Echoview 13 will include support for:
Blueprint Subsea Oculus series: multibeam imaging sonar data
R2Sonic Sonic series: multibeam raw water column data recorded by QINSy or HYPACK
Simrad SU90, MF90, CS90, ST90, SX90, and SY50 omni sonars, and SN90 fishery sonar: data recorded to the ICES SONAR-netCDF4 convention
Teledyne Reson s7k data files containing record 7042 multibeam compressed water column data
NORBIT Winghead and WBMS multibeam sonar data recorded to s7k format
Teledyne Odom MB2 multibeam echosounder data recorded to s7k format
Nortek Signature VM systems: NMEA and ANPP GPS measurements recorded alongside their echosounder data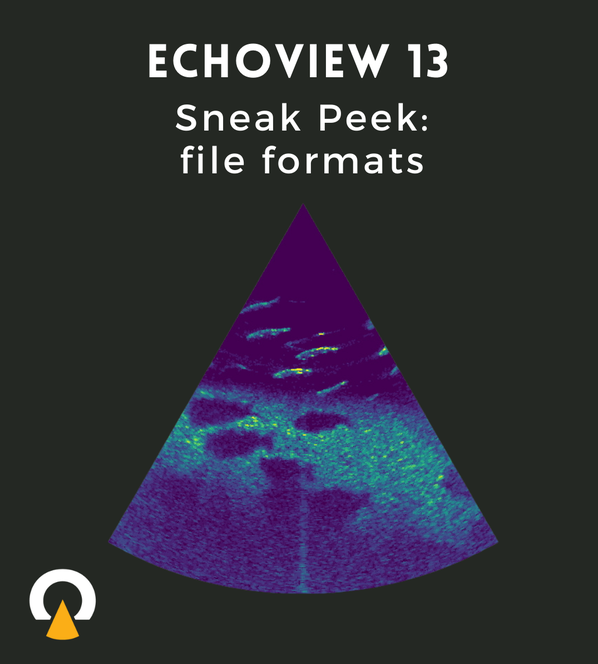 Echocheck support for the latest Simrad ME70 Scientific Multibeam Echo Sounder plus the Furuno FSV-30R file formats has also been added. These additions build on the already extensive list of systems compatible with Echoview. Data from over 75 echosounders and sonars across 17 brands are already supported.
The release of the Echoview 13 is planned for the second half of 2022.
For more information you may contact the Official Distributor and Support Center for Greece and Cyprus:
Aegean Electronics SA
4 Zosimadon Str, Piraeus 185 31, Greece
Tel: +30 210 4123000