Fusion revamps Signature Series 3
The new revamped Signature Series 3 speakers and subwoofers push the boundaries of what is possible on the water even further – delivering Fusion's stunning signature acoustic performance now with premium CRGBW LED lighting for an unparalleled on-water audio entertainment experience.
INDUSTRY-FIRST CRGBW LED LIGHTING ON MARINE SPEAKERS AND SUBWOOFERS
The new Signature Series 3 sports-style speakers and subwoofers feature industry-first CRGBW (Cool White, Red, Green, Blue, Warm White) LED lighting to illuminate your boat with an unprecedented spectrum of colors – to help set the mood or start the party with premium, more ambient lighting. With the addition of the Cool White and Warm White LEDs, a wider range of color blends are created, all from premium pastels to vibrant hues, so you can enhance your on-water experience.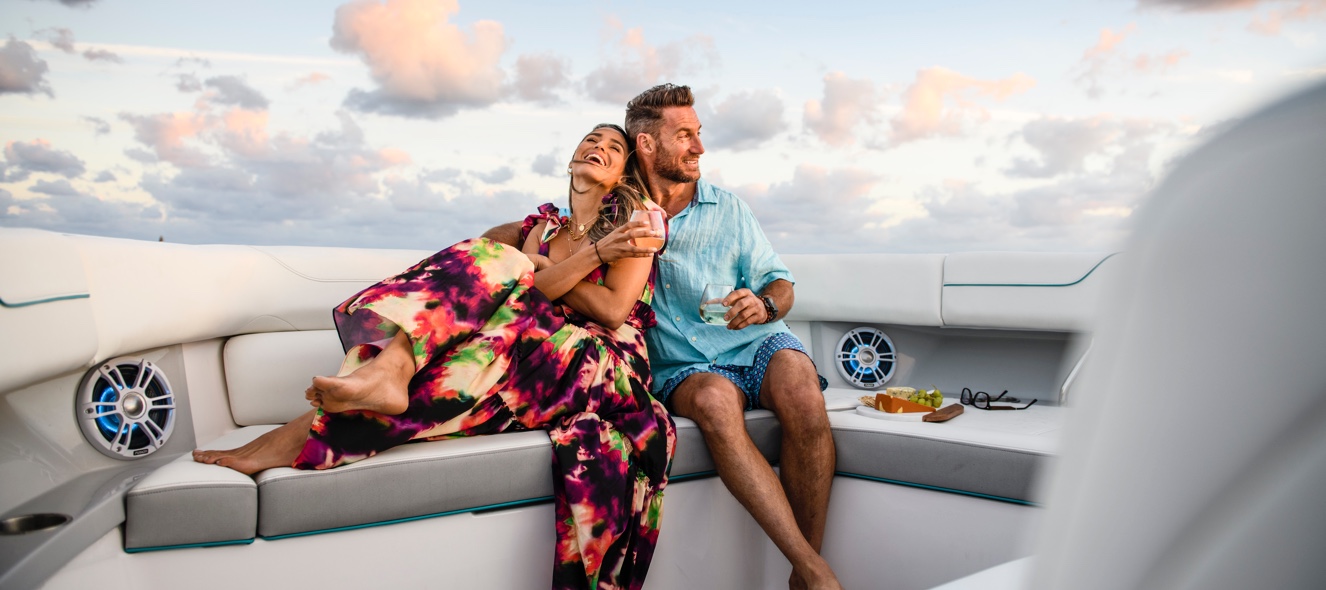 EXCEPTIONAL DESIGN AND ACOUSTIC ENGINEERING
The new Signature Series 3 speakers deliver Fusion's stunning signature sound by incorporating the finest materials and acoustic technologies such as CURV cone, silk dome tweeters, fully sealed crossover components, and optimized magnet structures for a premium, flagship acoustic performance.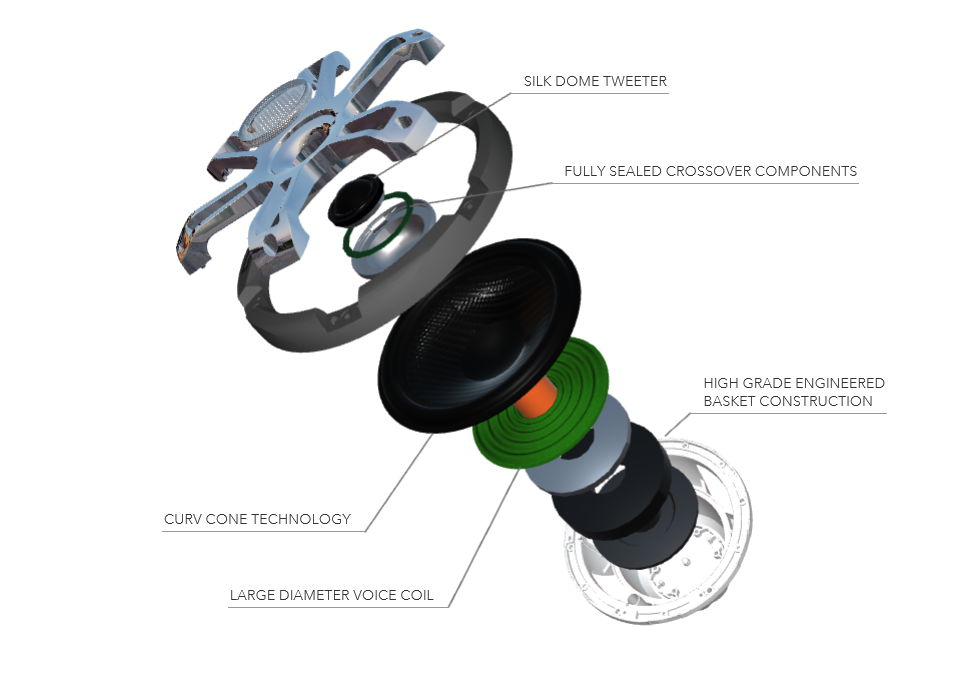 The Signature Series 3 subwoofers provide a rock solid foundation for your onboard entertainment! The enhanced 10" subwoofer handles up to 600-watt peak power, to take your listening experience to the next level with premium low frequencies – allowing you to truly feel the sound and experience "The Power Of Music".
ENGINEERED TO WITHSTAND THE HARSHEST MARINE ENVIRONMENTS
Designed and built specifically for the marine environment, the Signature Series 3 speakers and subwoofers have been tested to withstand higher levels of salt fog, temperature, vibration and UV protection. The Signature Series 3 speakers are built to perform season after season, with premium components including fully sealed crossover components and a high-grade engineered basket construction. All Signature Series 3 products surpass requirements for:
ISO12216 pressure testing
IP65 ingress protection (water & dust)
UV protection
Salt Mist protection
High Humidity protection
Temperature testing
Vibration testing
As a True-Marine™ product, the Signature Series 3 is designed and engineered for the harsh marine environment. Once a product has been subject to rigorous environmental testing and passed our stringent True-Marine™ approval process, it is awarded the accreditation and recognized with an industry-leading 3-year consumer warranty.
For further information you may contact the Official Sales Office and Support Center for Greece:
Aegean Electronics SA
4 Zosimadon Str, Piraeus 185 31, Greece
Tel: +30 210 4123000
E-mail: info@aegeanel.com