JMC introduces the RT-2509 an IPX7 waterproof VHF/DSC
The JMC RT-2509 is a submersible (1m depth for 30 minutes) waterproof (IPX7) VHF/DSC class-D Marine Radio (TX: 156.000-162.525 MHz, RX: 156.000-163.425 MHz, CH70: 156.525 MHz) with built-in GNSS receiver (1559-1610 MHz). It is a compact (155 X 68 X 108 mm) Marine Radio ideal for installations where space is at a premium, but performance cannot be compromised.
The RT-2509 is a class-leading Marine Radio using a dual VHF receiver design with a dedicated independent DSC receiver for constant monitoring of CH70 even while receiving another channel. Its built-in GNSS receiver supports reception from GPS / GLONASS / SBAS (WAAS / MSAS / GAGAN / EGNOS) satellite constellations. Moreover, an input for external NMEA0183 2.0 data is also available using: RMC, GGA, GNS, and GLL sentences. This one is used for backup purposes and allows for LAT/LON position transmission even when the built-in GNSS receiver is not operational.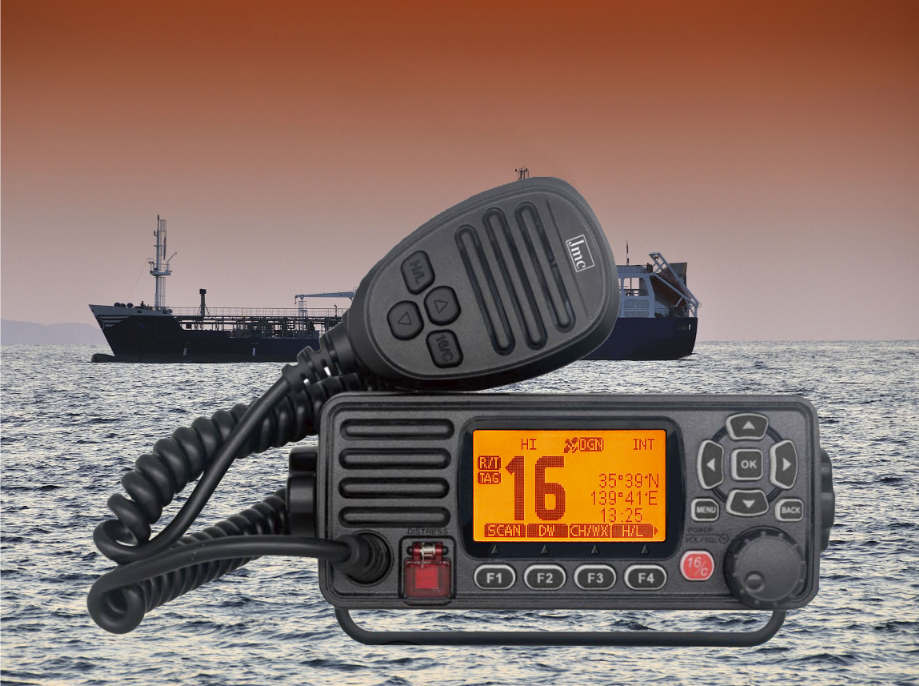 The operation of JMC RT-2509 is intuitive with an ergonomic layout. The front panel rotary encoder knob controls Volume, Squelch, or Menu settings. The fist-mike with Channel Up/Down, H/L, and CH16/Call keys combined with the 4 Soft-keys (F1 ~ F4) on the front panel allows for quick menu operation and settings. While the full dot matrix 2.4" backlit LCD display provides clear status indications for TX, BUSY, TAG, CALL, HI/LOW (power), Duplex channel, WX, GPS, DSC (Received), U/I/C mode, LAT/LON position data, DSC message, etc. There is also a Dual/Tri-watch Function for constant monitoring of CH16 plus the selected channels. All the International (I), USA (U), Canadian (C) Marine VHF Channels plus 10 Weather Channels (WX) are available.
Since its establishment in 1969, Japan Marina Co., Ltd. (JMC) has been a devoted manufacturer of marine electronics equipment. A reputation for providing quality professional products and services has been well-earned and is respected internationally in the areas of fishing, radiocommunication, and navigation equipment.
For further information you may contact the Official Distributor and Support Center for Greece:
Aegean Electronics SA
4 Zosimadon Str, Piraeus 185 31, Greece
Tel: +30 210 4123000
E-mail: info@aegeanel.com