Mission: Command the scene
Protecting critical infrastructure, harbors, and coastlines is a major task for modern coastguards and navies. They need to be able to deploy fleets of fast and versatile units, such as patrol vessels, to accomplish their missions. Anschütz's SYNTACS solution is tailor-made to meet even the most demanding functional and logistical requirements.
Situational awareness and tactical command for coastal missions
The SYNTACS command & control system provides operators aboard and ashore with comprehensive situational awareness and full command of the scene from a single workstation.
SYNTACS is sensor-agnostic and features advanced tactical target management that analyzes and correlates data from multiple onboard navigational and surveillance systems. It compiles an operational picture from the data and presents the operator with a clearly structured dashboard for tactical navigation, mission planning and execution, and basic combat capability.
Capabilities for patrol vessels include:
Solid-state radar for surveillance and navigation (type-approved).
Defined alarm and guard zones with integrated intercept capability.
Seamlessly integrated electro-optical system for identification and monitoring.
Integration and engagement of self-contained weapon systems.
Data links to share tracks, targets, and a common operational picture.
Modules for mission management, mission data recording, or search and rescue.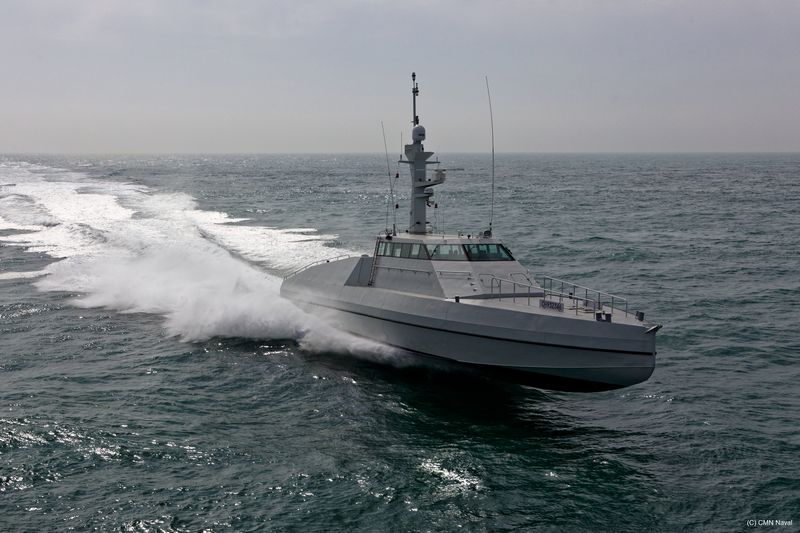 Effective and proven system design for patrol vessels
Unlike conventional systems, which often include navigation systems, combat systems, sensors, and actuators from different manufacturers, SYNTACS provides all these capabilities in one integrated package. This leads to a space-saving system design in the wheelhouse, simplifies installation and servicing, and reduces the related risks at the shipyard.
SYNTACS workstations use standardized commercial-off-the-shelf technology and software modules, that offers a scalable functional range for integrated navigation, tactical command, sensors and effector control, and communications. The use of standardized hardware makes spare parts logistics easier and more flexible and lowers costs related to spare depots.
Standardized lean system architecture and consistent user interfaces, make SYNTACS easy to install and use on multiple units across a fleet and in shore-based control stations. The common operational picture SYNTACS creates enables interoperability among crewed-uncrewed teaming operations.
Future developments will allow remote control of patrol boats from shore, which will make monitoring coastal areas and critical infrastructure even safer and more effective. SYNTACS has already been successfully tested as a remote control system.
SYNTACS is deployed on dozens of patrol vessels and interceptors. Anschütz is the primary mission system integrator of the HSI32 high-speed interceptors built by the French shipyard CMN NAVAL.
SYNTACS evolves into an effective system of systems solutions for critical infrastructure and coastal protection.
For further information you may contact the Official Distributor and Support Center for Greece:
Aegean Electronics SA
4 Zosimadon Str, Piraeus 185 31, Greece
Tel: +30 210 4123000