Simrad DSC VHF Radio software updates
Simrad announced a series of software updates for the Class-D DSC VHF Radios. These include the following fixed mount systems (with their latest corresponding software versions):
RS100 DSC VHF Radio (s.v.5.38)
RS100B DSC VHF Radio with AIS transceiver (s.v.5.38)
RS40 DSC VHF Radio (s.v.3.76)
RS40B DSC VHF Radio with AIS transceiver (s.v.4.41)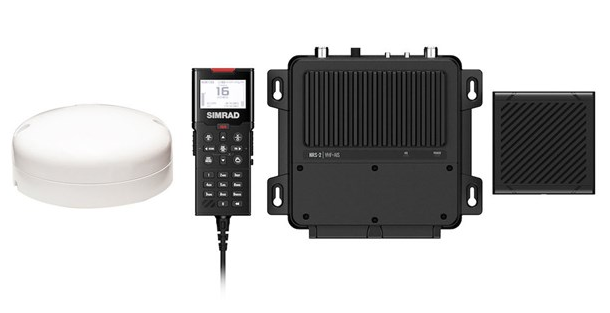 Simrad marine radios are bracket mount (RS40-series) or modular (RS100-series) Class-D DSC VHF systems expandable and customizable to suit any boat and any on-water communication needs. Both series have versions with integrated Class-B AIS transceiver plus built-in or external GPS Receiver (depending on series), for complete visibility of and by other AIS-equipped vessels.
Their standard package includes one wired handset and one external speaker but is expandable with more handsets depending on version (up to four wired and four wireless plus four external speakers) – ideal for use as an on-board intercom with Simrad HS40 wireless or HS100 wired handsets. The wireless handsets duplicate the radio display and controls on easy-to-read screens viewable under all lighting conditions, even in bright sunlight. All primary functions are accessible from the handset with channel scan and favorites, alphanumeric keypad, clear audio, handset station naming plus a 60-second audio rewind (on RS100-series only).
They all offer a full set of advanced features plus NMEA 0183® and NMEA 2000® connectivity for seamless integration to the vessel's MFD network.
For further information you may contact the Official Distributor and Support Center for Greece:
Aegean Electronics SA
4 Zosimadon Str, Piraeus 185 31, Greece
Tel: +30 210 4123000
E-mail: info@aegeanel.com