The Simrad P3007 is updated for BAM compliance
Software update 2.0.0-64.4.35 was recently released for the update of Simrad P3007 and P2005 professional color GPS displays. This latest software update allows certification under the new IEC standard IEC 62923-1:2018, which outlines operational and performance requirements for connection to Bridge Alert Management (BAM) systems.
This certification applies only to the P3007 GPS Systems, not the P2005. However, the same performance enhancements and improvements are available for both, as follows:
Updated alerts to meet IEC 62923-1:2018 (only P3007 meets this EU Directive)
Introducing the IEC61162-450 LAN standard Light Weight Ethernet (LWE) bringing improved functionality and integration possibilities across the bridge
Added BAM and PNGF (PGN Gateway Function) to LWE
Added a MOB button to the status bar
Change port setup so that port 2 does not reset to 38400 baud after the power cycle
Other miscellaneous bug fixes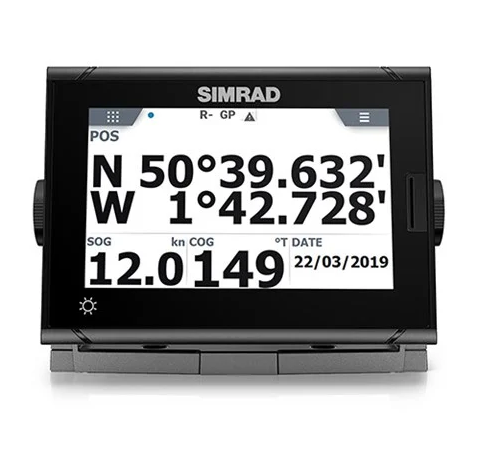 Systems using previous software versions are not considered certified anymore and as such their use onboard SOLAS vessels is not approved. Nevertheless, updated certification applicable for updated systems is already completed and available. Systems with older software can be very easily updated to the latest software and EU Directive requirements, even while onboard. The latest software is available online for download or in physical form (SD-card) from the extensive global network of Simrad Professional Support Centers.
In all cases, Simrad P3007 GPS Systems much be installed, connected, verified, and tested according to Installation & Operation Manual for their certifications to be valid.
For further information you may contact the Official Distributor and Support Center for Greece:
Aegean Electronics SA
4 Zosimadon Str, Piraeus 185 31, Greece
Tel: +30 210 4123000
E-mail: info@aegeanel.com