The Ultimate 4K marine system!
Kaleidescape, Inc. the only digital provider of movies with lossless audio and full reference video quality, announced the Ultimate 4K Marine System. Customers looking for the biggest and best can now receive every 4K movie available from the Kaleidescape store (at the time of shipment) pre-loaded onto two Terra 88TB Servers. The two servers are packaged with a Strato C Movie Player, allowing customers to experience the ultimate in 4K digital content right out of the box. More players can be added to the system (according to your Yacht's needs) since the Terra 88TB can serve up to 10 simultaneous 4K UHD playbacks.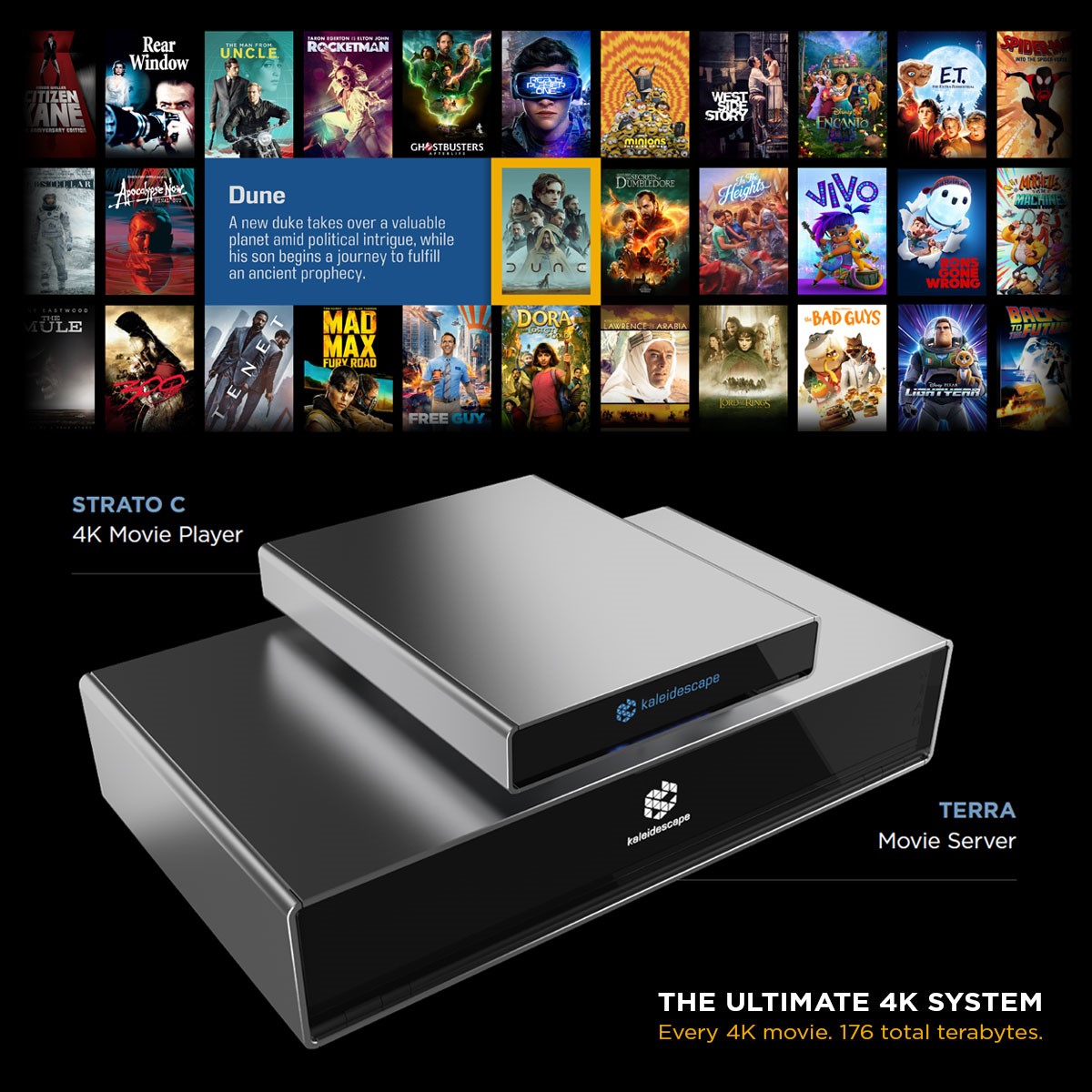 Kaleidescape provides a white glove service for private yachts, the Marine Movie Store; with nearly 14,000 titles available in reference quality 4K HDR, lossless Dolby Atmos and DTS:X audio. In addition, Kaleidescape offers more than 700 4K UHD titles not available on Blu-ray Disc. All this digital content is included with the Ultimate 4K Marine System and is available now. Simply select the KSET-2020 SKU, and the Ultimate 4K experience will be on its way to your Yacht!
So, no internet? No problem! The Kaleidescape Ultimate 4K experience is immediate, predictable, and always available for playback. All while surpassing 4K UHD discs in both convenience and quality by going beyond optical disc capacity and bit rate limits.
For more information about Kaleidescape systems and the Marine Movie Service you may contact the Official Distributor and Support Center for Greece and Cyprus:
Aegean Electronics SA
4 Zosimadon Str., 185 31 Piraeus, Greece
Tel: +30 210 4123 000
E-mail: info@aegeanel.com