Echolog updates; announced!
A new version of Echolog is now available in Echoview 13.
Echolog is Echoview Software's utility program which allows users to view and analyze data from selected echosounder and sonar file formats including SIMRAD, BioSonics, Kongsberg, ARIS, and DIDSON, in real-time.
The Echolog for Echoview 13 is updated and includes two improvements:
A new setting that allows you to configure the broadcast IP address. By default, 255.255.255.255 is used, but the new setting allows alternative addresses to be set.
Improved stability, particularly when the survey folder contains large numbers of data files.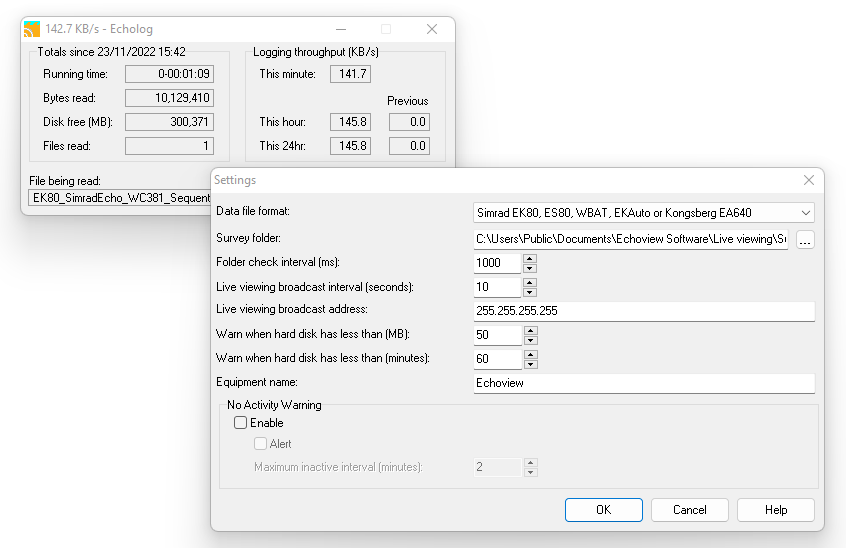 Contact us with any questions you may have about Echolog for Echoview 13 and how this latest release can make all users' hydroacoustic data processing faster, easier, and more intuitive.
For more information you may contact the Official Distributor and Support Center for Greece and Cyprus:
Aegean Electronics SA
4 Zosimadon Str, Piraeus 185 31, Greece
Tel: +30 210 4123000