Founded in 1956, under the name Brooks & Gatehouse, B&G has been at the cutting edge of sailing innovation for more than 50 years. Whether you're motivated by the thrill of your next race or a passion for cruising, B&G electronics are designed for you.
The long racing heritage gives B&G an unrivaled platform for developing new technology, which is put through its paces by the world's best, in the most challenging conditions. You'll find B&G powering Grand Prix victories and inspiring the adventures of cruising sailors. B&G Instruments have been on board all winning boats in the Volvo Ocean Race, TP52 MedCup and America's Cup along with setting records around the globe.
Moreover, B&G products are the go-to-reference and preferred standard fit on the most discerning sailboat builders' vessels around the world. From compact family sailboats to one-off custom sailing Superyachts, B&G's navigational sailing tools are easy to use, enabling confident sailing and improving every minute spent on the water.
B&G has a complete and proven range of sailing products & systems developed for and designed by sailors with specific features enhancing:
Full range of sailing products
B&G Chartplotters provide easy-to-use, multitouch navigation systems with exclusive sailing features for cruising and racing. Our award-winning sailing chartplotters enhance your time on the water. Benefit from high-accuracy GPS and the best marine charts. Network with Radar, AIS and wind, depth and speed transducers for the ultimate marine navigation system for sailors.
Whether you're chasing your next title or simply cruising to the next bay, B&G has a chartplotter to suit every sailor. All B&G chartplotters have been designed by sailors and are packed full of award-winning sailing features to ensure you have the data you need when you need it.

B&G pulse compression Radars are perfectly designed for sailboats with light weight scanners, VelocityTrack™ Doppler technology and deliver up to 360 degree sweep every second (60 rpm). B&G's award-winning Radar will keep constant watch over you and your crew. Whether you're racing offshore or blue water cruising in severe conditions, through fog, iceberg fields, or at night, you'll be glad of the B&G HALO Radar range; receive a crystal clear image, right up to the bow of your boat. The new HALO pulse-compression radars provide the ultimate in target detection and high levels of safety with unbelievable clarity for both long and short range views simultaneously.
B&G ForwardScan® sonar shows a clear image of what lies ahead underwater. Explore poorly-chartered or unfamiliar waters confidently, avoid upcoming dangers or obstructions, and set custom shallow depth alarms with B&G's forward-looking sensor. With an effective range eight times the actual depth, ForwardScan® helps you avoid groundings or damage to keels and rudders while pinpointing the ideal spot for anchoring.
ForwardScan® transducers plug straight into Vulcan and Zeus³ series chartplotters, giving you immediate information about what lies ahead of your vessel. You can also add ForwardScan® to Zeus², Zeus² Glass Helm, and Zeus³ Glass Helm systems with a plug and play SonarHub Sounder Module.
B&G range of award-winning Sailing Instruments shows all the data needed by cruising and racing sailors. Sailing instruments do not replace a sailor's natural senses, but they enhance and validate them ensuring that sailors are prepared and informed when they are out on the water.
The Triton² display's low profile design, efficient LCD technology, and easy installation makes it the perfect choice on cruising sailboats, or integrated within a full navigation system on cruising and racing boats.
B&G's H5000 instrument and autopilot systems combine unique sailing features with race-proven technology in a straightforward package.
The WTP3, along with B&G's range of displays, sensors, and software, forms the heart of the ultimate Grand Prix instrument system.
Whether you require basic instrumentation for cruising or an advanced system for offshore racing, B&G's marine instrument range has an option to suit every sailor.
B&G VHF/AIS communication devices are a must have for safety at sea and one of the most important items onboard. Whether you're looking for a fixed mount system at the chart table or a flexible handheld offering whilst on the rail, B&G offers a choice of sailing VHF radios.
For a fully integrated navigation and safety system, add AIS to your marine electronics system. Many yachts, especially those venturing further offshore, sailing at night, or in areas of reduced visibility find AIS a valuable aid to help avoid potential collisions.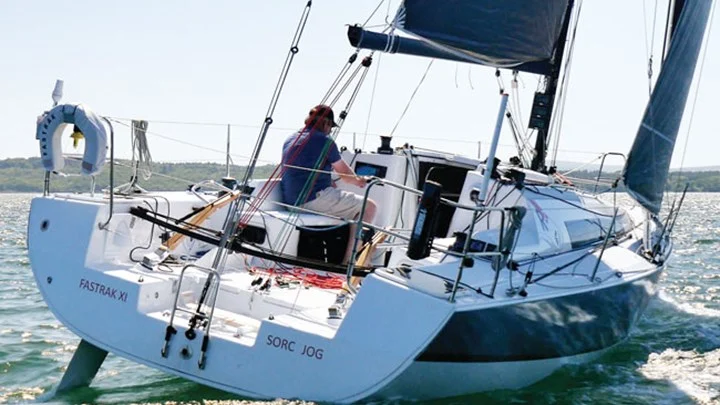 B&G Triton² and H5000 Sailing Autopilots are chosen by the world's best sailors for their exceptional control in the toughest conditions and are proven at the most testing environments. B&G H5000 Sailing Autopilots have steered the world's top helmsmen to victory in every one of the world's oceans. This racing heritage is also available to the cruising sailor and club racer in our Triton² Sailing Autopilot range. So, whatever your requirements, there is a B&G Sailing Autopilot system perfect for you.
B&G Deckman Tactical PC software provides a competitive edge with live updates, competitor handicap and optimum routing to help navigators plan race-winning strategies.
B&G Sensors and Transducers provide accurate data for your sailing instruments and systems, from speed and depth to wind and environment.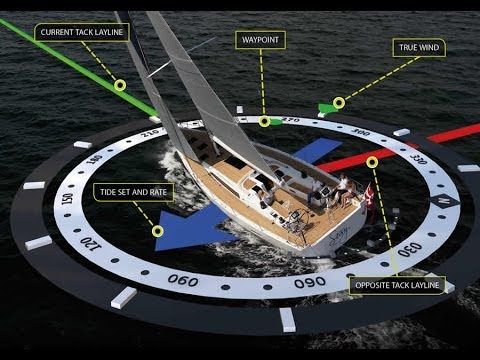 B&G's unique sailing features optimize your performance on the water. SailSteer combines your instrument data in one easy-to-view screen. RacePanel gives you all the information to nail the start every time, while Laylines and Sailing Time features optimise your upwind performance and WindPlot tracks the windshifts to make sure you're on the inside of every lift.