New Echoview training course dates
We are pleased to announce Echoview's training course dates for the second half of 2022. Echoview training courses provide a great opportunity to learn directly from our experts on ways to appropriately process users' single-beam and/or multibeam echosounder data using Echoview.
Furthermore, we are thrilled to introduce a new addition to the Echoview Advanced courses: 'Multibeam data processing'. This course is perfect for those working with water-column multibeam data in freshwater and marine environments. The focus can be tailored if necessary to suit the specific interest of the group, e.g. fish passage in rivers using imaging sonar, etc.
Each course participant receives a certificate of completion.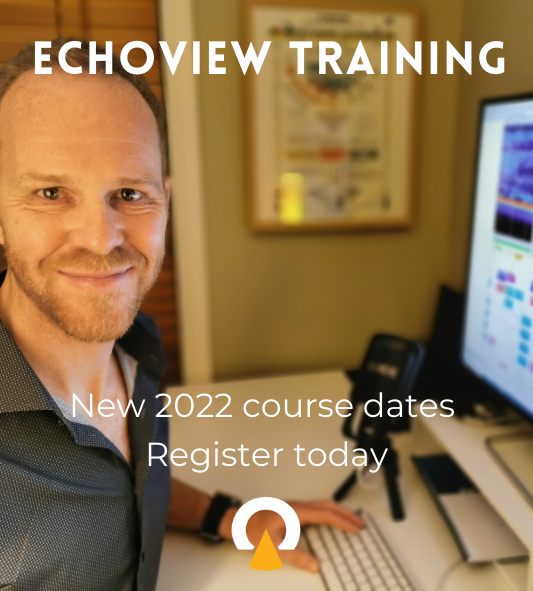 Echoview® is a mature and trusted Windows-based suite of programs that are unsurpassed in scope, power, and flexibility, making it the software of choice for hydroacoustic processing. Echoview's licensing allows access to a wide range of functionality via different modules, giving users the flexibility to only license what is needed and to add more capability later if required.
Moreover, the Echoview Maintenance and Technical Support (MATS) subscription offer users a cost-effective way to keep up to date with the latest technology, with the added benefit of having direct access to exceptional technical support and advice.
For further information you may contact the Official Distributor and Support Center for Greece and Cyprus:
Aegean Electronics SA
4 Zosimadon Str, Piraeus 185 31, Greece
Tel: +30 210 4123000
E-mail: info@aegeanel.com