Simrad and B&G release new software v.20.2
Simrad® and B&G®, the world's leading yachting navigation and instrument specialists, announced the release of the latest software version 20.2 for selected MFD systems complete with several new radar features, display updates, and integration capabilities. These continue to make Simrad and B&G products the leading multifunctional displays (MFDs) for powerboats, sportfishing, and sailing yachts.
A host of Radar and AIS improvements as well as IP Camera Support for Simrad GO, NSS, and NSO systems plus B&G Zeus, Zeus Glass Helm, and Vulcan systems in Version 20.2 make this a very important update for users. Safety has always been the first priority for Simrad and B&G radar systems, now this is coupled with various interface improvements to give users an even clearer visual experience across these MFD displays.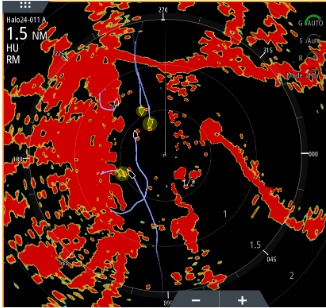 One key highlight is the improved radar screen with contrasting numbers on the outside of the vivid range rings and the capability for a scaled boat icon for the user's vessel. Radar target symbols have been redesigned for optimal clarity and easier tracking while moving radar and AIS targets can now show a graduated trail to see the vessel's routing history.
Similarly, the AIS system has a new set of icons for clarity and more detailed information for the operator. Moreover, when radar and the AIS acquire the same target, the system will automatically display the target with one symbol to reduce clutter on the screen. In addition, the active route can now also be shown on the radar screen allowing for even greater safety awareness.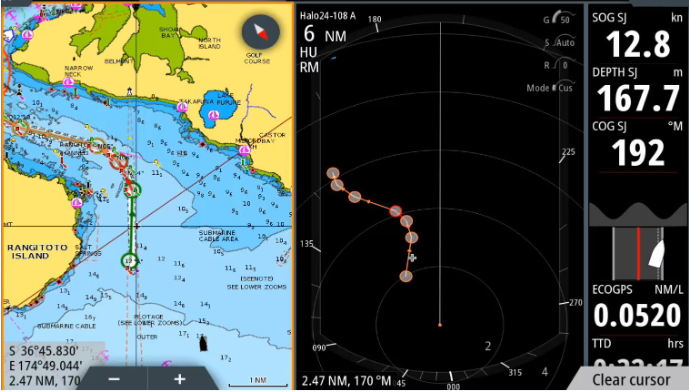 Other features as part of this latest software Version 20.2 include:
IP Camera support, allowing efficient installation of cameras for various applications
New CZone® Control Bar, for easy digital switching control from the MFD
New ITC Lighting Control Bar for easy control of a vessel's lighting
SteadySteer support for existing and future pump series
Chart and Echosounder sharing over Ethernet enabled for selected systems
ActiveTarget support for selected systems
MERCURY Smart Tow – Surf/Wake
HONDA Eco Mode Instrument bar
Furthermore, improvements implemented include:
Updated menu structure
Ability to share the boat's settings across all MFDs without the need to input more than once
New and improved Easy Routing libraries from C-MAP® charts
Vessel location identifier on the MFD when receiving a VHF distress message
For further information you may contact the Official Distributor and Support Center for Greece:
Aegean Electronics SA
4 Zosimadon Str, Piraeus 185 31, Greece
Tel: +30 210 4123000