Kaleidescape is the must-have content source for luxury marine cinema and the only online provider of films with legally-licensed full-fidelity audio and video from all the major studios. Kaleidescape's movie files feature exclusive metadata that enables the company's industry-leading movie players to produce a truly astonishing marine cinema experience. Kaleidescape's renowned onscreen user interface and mobile app were crafted by and for movie lovers. The Kaleidescape Marine Movie Service is the most convenient way to enjoy the highest fidelity movies and concerts from all major content providers, allowing guests to have the finest cinema experience on-board private yachts. The unique hard disk drive delivery service ensures that purchased content is always available to play out at sea without the need for a high-speed Internet connection. Movies from Kaleidescape are different. Unlike streamed content, the movies are prepared and delivered for an uncompromised cinema experience. The authoritative mezzanine video file from the studio is processed using minimal compression to preserve fidelity while adding soundtracks, subtitles, and extensive proprietary metadata to take full advantage of the Kaleidescape movie player and the other components in the marine cinema.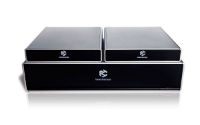 Strato C Player
Strato C is a compact Strato movie player without internal storage. The Strato C plays movies from a Terra movie server, or from a Strato S movie player.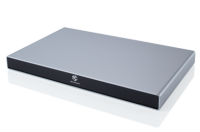 Strato S Player
Strato S has an internal hard drive with the capacity to store either 6TB or 12TB of movies. Typically, the 12TB version will store approximately 300 movies. The Strato S can be used on its own, or in a system with the other Strato or Terra components.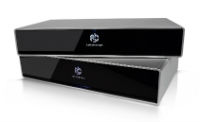 Terra Server
The Terra movie server stores up to 40TB of movies and serves them to any number of Strato players in the home network. Terra also provides computing and caching services that enhance player performance.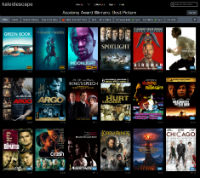 Marine Movie Service
Kaleidescape now makes it easy for customers with yachts to enjoy the latest 4K content while out sea. A unique marine movie service enables content to be loaded onto a Kaleidescape system for use on a yacht without requiring an Internet connection.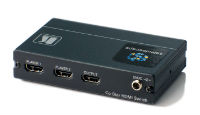 Co-Star Switch
The Co-Star adds 4K UHD capabilities to a Premiere disc-based system. With Co-Star, a Strato system is paired with a Premiere system, and each Strato player is paired with one of the Premiere system's M-class players, using a special video switch.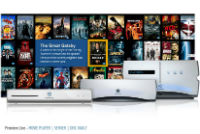 Premiere Systems
Kaleidescape servers in the Premiere line store digital copies of Blu-ray quality movies, DVD quality movies, and CDs on a reliable array of hard disk drives. Movies and music are delivered as independent streams across the network to players in different areas throughout the yacht.