Kahlenberg
Established in 1895 as Kahlenberg Brothers Company, Kahlenberg Industries, Inc. is a leading manufacturer of sound signaling products, primarily consisting of pneumatic air and electric horns for marine, industrial, and mass notification use. Customers include the largest navies of the world as well as hundreds of O.E.M. manufacturers in the Shipbuilding, Construction, Mining, Construction Equipment, Mass Transportation, and Safety and Security industries.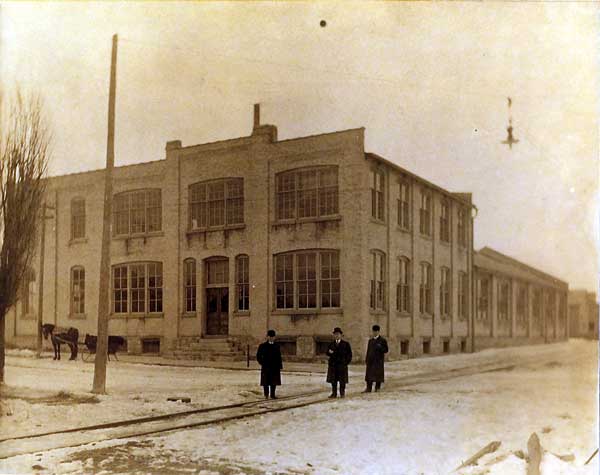 Kahlenberg Industries Inc. is an ISO 9001-2015 certified corporation located in Two Rivers, Wisconsin. The Kahlenberg Industries' production facility currently occupies over 45,000 square feet of production space and includes a certified fully anechoic sound test chamber with test equipment capable of finite frequency analysis and sound pressure level testing to over 150 decibels. Kahlenberg marine sound signaling equipment is tested to IMO, USCG, and/or special customer requirements, and certified by ABS, ABYC, NMMA, British MCA, Canadian DOT, RINA, and other National Authorities and Classification Societies. All Kahlenberg products are manufactured in Two Rivers, Wisconsin, U.S.A., and are exported through an extensive global network of sales offices and distributors.
According to '72 COLREGS (International Regulations for Preventing Collisions at Sea) and their later amendments, as adopted by IMO, a vessel of 12 meters or more in length shall be provided with a whistle, a vessel of 20 meters or more in length shall be provided with a bell in addition to a whistle, and a vessel of 100 meters or more in length shall, in addition, be provided with a gong, the tone, and sound of which cannot be confused with that of the bell. The whistle, bell, and gong shall comply with the specification in Annex III to these Regulations. The bell or gong or both may be replaced by other equipment having the same respective sound characteristics, provided that manual sounding of the required signals shall always be possible.
All Kahlenberg marine sound signaling equipment is certified to USCG/IMO requirements for frequency and decibel level for its intended application. The construction of sound signal appliances, their performance, and their installation onboard the vessel shall be to the satisfaction of the appropriate authority of the State whose flag each vessel is entitled to fly.
Certificates for Kahlenberg Whistles (Horns) have been issued by the U.S. Coast Guard, ABS, and the British MCA, among others, confirming their compliance with the '72 COLREGS for all vessel classes (determined by length, according to Annex III) as follows:
Class 1 vessels, LOA > 200m, 70-200 Hz @ 143db, audibility 2nm
Class 2 vessels, LOA: 75m-200m, 130-350 Hz @ 138db, audibility 1,5nm
Class 3 vessels, LOA: 20m-75m, 250-700 Hz @ 130db, audibility 1nm
Class 4 vessels, LOA < 20m, 250-700 Hz @ 120db, audibility 0,5nm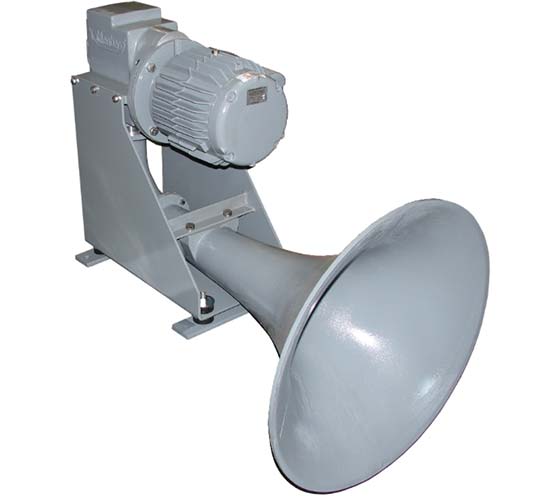 The Kahlenberg Air & Electric Whistles (Horns) of the commercial and naval range were developed to withstand the punishing day-to-day service with unmatched reliability proven with extensive in-house durability testing as well as decades of service in thousands of marine installations.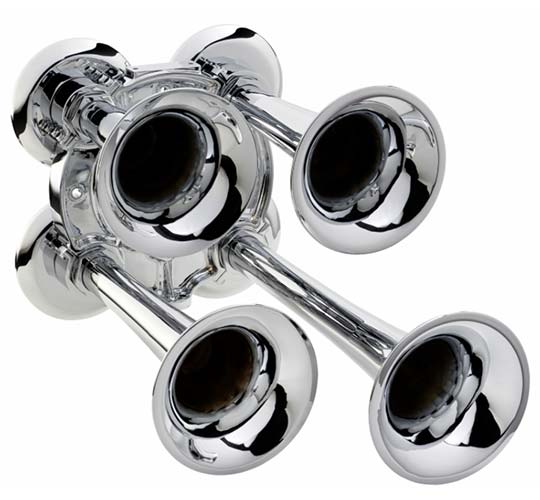 Certified to international requirements for yachts up to 200 Meters in length, Kahlenberg whistles (horns) for yachts and pleasure craft are all built to extremely high standards of quality. With a worldwide reputation for durability, distinctive sound, and exceptional finish, Kahlenberg Air & Electric Horns are found on the majority of the world's superyachts.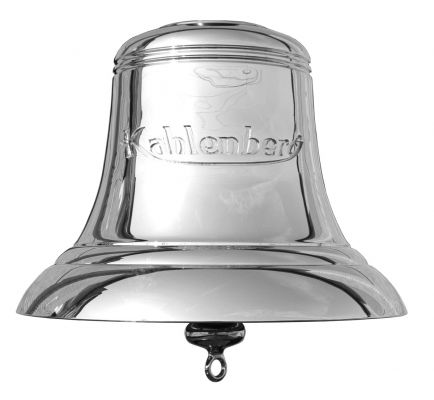 Kahlenberg Bells & Gongs for vessels over 20m and over 100m respectively are designed and built for extreme durability in harsh commercial and military marine service. Nevertheless, bells can be customized with options for including the name and/or logo of the vessel cast into the surface of the bell. "Classic" style bells can be cast with custom graphics included. As such, these bells are bespoke, one-of-a-kind items, made with digital text and logos accurately reproduced via the lost wax process. Typically cast in bell bronze alloy with chrome plate finish, these bells are also available in stainless steel.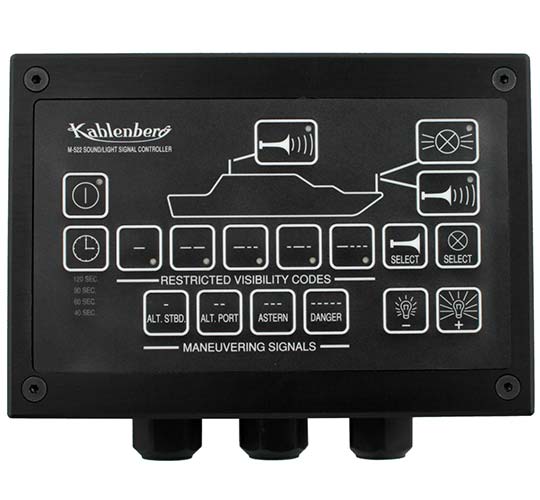 Kahlenberg also offers a complete range of Controllers from simple Fog Signal Timers to comprehensive Sound & Light Signal Controllers generating automated restricted visibility codes, maneuvering codes, general alarm, and abandon ship codes per IMO and SOLAS requirements. Multiple horns, bell and gong, and morse lights can be controlled and configured for use with external alarm systems and sound surveillance systems to suit the needs of almost any arrangement of ship systems.
Moreover, Kahlenberg offers a refurbish and restoration service where Kahlenberg's original processes are utilized, including chrome to a standard that you will not match elsewhere and a guarantee of post-restoration performance. The restoration process is not just a matter of re-chroming only. To ensure your Kahlenberg boat or superyacht horn is restored to its original new state the horn is dismantled and re-manufactured in its entirety, before final testing in an anechoic chamber and the issuing of a new certificate proving IMO compliance. A complete Kahlenberg restoration/refurbishment ensures IMO compliance and offers peace of mind with the following process:
The horn is fully disassembled to the last nut and bolt
Any part beyond restoration is replaced with new
All plating is chemically stripped
Each part is sanded and buffed to return them to a mirror finish
The first stage of plating begins with a layer of copper followed by another buffing
Next, the parts undergo a duplex nickel plating and chrome plating process
All interior surfaces of the horn sounding body are re-machined to their original factory tolerances
The sounding diaphragms are replaced
The horn is re-assembled, inspected, tested for full function, and re-certified to meet compliance with the IMO ColRegs
When your horn is returned, it will be accompanied by a new IMO certificate of compliance. You can relax in the knowledge that you have, in effect, a brand new horn that will give many years of great looks and sound.